The staff
Dr Shivali Fifield
ERCS Chief Officer
Shivali has a PhD in Urban Studies and her thesis used environmental justice theory and participatory action research with disadvantaged groups to challenge greenspace inequality in Glasgow. She is also a director for Greenspace Scotland and an associate for the Surefoot Effect. Previous to this, her professional career focused on developing multidisciplinary front-line services, in both London and Glasgow, in the fields of youth work, rough sleeping and refugee integration. She has worked at a senior level in health, social work and third sector organisations to deliver robust strategic and operational responses to social, environmental and climate justice issues.
---
---
Emilia Hanna
ERCS Advocacy Officer
Emilia has dedicated her career to environmental justice campaigns. She has supported communities threatened by large polluting power stations across the UK, campaigned for clean air that meets safety standards in Scotland, and has researched deforestation, climate change, and EU renewables policy. She studied law at the University of Nottingham which sparked her interest in the human right to a healthy environment. She wrote her Masters dissertation on EU Biofuels Policy and Access to Justice. She enjoys singing, swimming, and (no surprises!) spending time in nature.
---
Emma Donaldson
ERCS Finance & Administration Officer
Emma also works as the Administrator for the Scottish Outdoor Access Network and is Chair of the Love Lenzie community organisation. Before her career break, she practised as a dual-qualified (English/Scots law) solicitor with law centre, in-house and private practice experience. She has an interest in the environment, community work and access to justice. Her favourite activity is skiing in the mountains, ideally in the sunshine!
---
The board of trustees
---
Lloyd Austin
Chair of Trustees
Lloyd is an experienced environmental policy analyst and advocate. With over 30 years' experience working for NGOs, Lloyd has a demonstrable track record in influencing legislation and policy development. With NGOs or NGO umbrella groups, primarily in Scotland but also at UK level and overseas, he has worked as an expert in environmental law and policy. Lloyd has worked in areas such as nature conservation, climate change, marine management, planning and environmental justice/governance. He has been engaged in or led NGO arguments in several major planning cases, up to and including Judicial Review. He has presented both written and oral evidence to UK and Scottish Parliamentary Committees and to Public Local Inquiries. He is also skilled in and has experience of organisational and people management, particularly within NGOs and NGO partnerships. He is an Honorary Fellow of both Scottish Environment LINK and the Royal Scottish Geographical Society.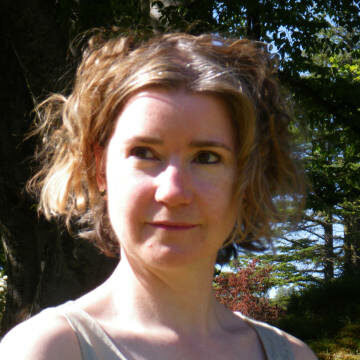 Dr Deborah Long
LINK Chief Officer and trustee
Deborah has been Chief Officer at Scottish Environment LINK, the network for environmental NGOs in Scotland since February 2019. Her role is to ensure the effective delivery of LINK's strategic vision to deliver a strong coherent voice in pursuit of a sustainable Scotland. Key to this is providing leadership for the staff team and enabling LINK members to take effective action together. Deborah has extensive senior leadership experience in natural and cultural heritage in Scotland, and most recently led a multi-partner international consortium working with citizens, climate and soil scientists and policy makers across Europe to gather, share and use data on soil and land management. Trained as a palaeoecologist, Deborah maintains an active interest in plants and growing and spends as much time as she can outdoors in Scotland and across the world, sea kayaking, cross country skiing and hill walking. When the weather is terrible, she reads.
Prof Campbell Gemmell
Campbell is an Honorary Fellow of LINK, a Life Fellow of the RSA, a visiting professor at Strathclyde University Law School and a former environmental regulator in Scotland and Australia, where he was CEO of the Environmental Protection Agencies, first in Scotland, then in South Australia. He has a PhD in glaciology, academic affiliations with the universities of Stirling, Glasgow and South Australia, and is a certificated mediator. He has advised Scottish and UK governments, the OECD and World Bank, and institutions and agencies in Australia and across the EU on environment policy issues: including governance, regulatory practice, air pollution, unconventional hydrocarbons and radioactive waste management. He is currently an expert adviser on environmental regulation to the OECD.
---
Mary Church
Mary is Head of Campaigns at Friends of the Earth Scotland. Over the past decade she has led work within FoES and LINK on environmental rights and in particular procedural rights for access to justice on the environment. Working with communities on the frontline of the fracking industry in Scotland, she led FoES' successful campaign to stop onshore unconventional oil and gas extraction, which included fighting a high-profile public inquiry. She currently works on issues including climate justice and just transition. She sits on the boards of Stop Climate Chaos Scotland, and is an active founder member of the COP26 Coalition and the Just Transition Partnership.
---
---
Clare Symonds
Clare is the founder and chair of Planning Democracy, an organisation that campaigns for a fairer, more inclusive planning system in Scotland. She is the convenor of Scottish Environment LINK's Planning Group and also a trustee on Scottish Environment LINK board. Clare is also on the executive of the Scottish Community Alliance. She has worked as a community development and sustainable development officer in both local government and the voluntary sector. She has campaigned for social and environmental change in many ways over the years from the anti-roads protests of the mid 1990's to campaigning to give communities an Equal Right of Appeal in planning in 2019. She is also a qualified nurse and keen hill runner.
---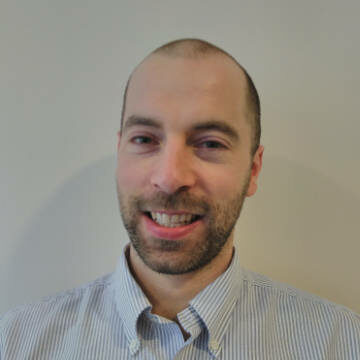 Dr Ben Christman
Ben is a solicitor at a law centre in Scotland on housing and human rights law. He wrote the 2018 report for Scottish Environment LINK on the feasibility of setting up the Environmental Rights Centre for Scotland. He has published several articles on environmental law, including a number on access to environmental justice in Scotland. He is a trustee of Planning Democracy, a Member of the Law Society of Scotland's Access to Justice Committee, and senior editor of the UK Environmental Law Association's E law magazine.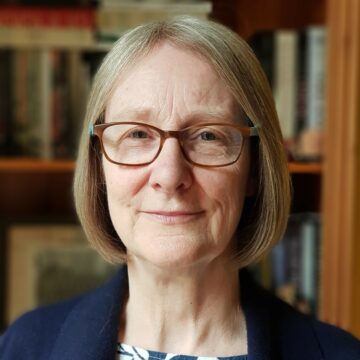 Jackie Erdman
Jackie is experienced at inter-agency working, people management, making strategic change and addressing human rights and social inequalities. She is particularly interested in how environmental issues impact on human health and disproportionately affect marginalised communities. Jackie has worked in Glasgow for 40 years in the area of community development and health in the statutory and voluntary sector. Originally trained as a sculptor at Glasgow School of Art she went on to work with vulnerable young people and then studied community development. She has supported communities on housing campaigns, women's issues, child poverty, employability and health inequalities. Most recently she worked as Head of Equality and Human Rights for Greater Glasgow and Clyde Health Board from where she retired in September 2020. She is enjoying retirement by crafting and escaping to her hut in Carbeth as well as continuing social justice work with ERCS and the Scottish Homelesness Network.
---
Juliet Harris
Juliet is Director of Together (Scottish Alliance for Children's Rights) and Vice Chair of the Children's Parliament. Over the past decade, Juliet has led work to progress the human rights of children across legislation, policy and practice. Working with children, young people and civil society organisations across Scotland, Juliet has been at the forefront of the successful campaign to make children's rights binding in law through the incorporation of the UN Convention on the Rights of the Child into Scots law. She is a guest lecturer at the University of Edinburgh and her work on children's rights has been published widely. When not working, Juliet spends as much time as possible exploring the outdoors, climbing, biking, running or skiing to the most remote places she can find.
Aedán Smith
Aedán is Head of Policy and Advocacy for RSPB Scotland and a Board member of Stop Climate Chaos Scotland. He is chartered town planner and has worked on some of Scotland's most high profile and contentious environmental planning cases. Aedán has particular experience of reconciling the wildlife and climate impacts of plans and projects and of working with governments and public and private sectors to further environmental objectives.
---