Our staff
Dr Shivali Fifield
ERCS Chief Officer
Shivali has a PhD in Urban Studies and her thesis used environmental justice theory and participatory action research with disadvantaged groups to challenge greenspace inequality in Glasgow. Previous to ERCS, Shivali's professional career focused on developing multidisciplinary front-line services, in both London and Glasgow, in the fields of youth work, rough sleeping and refugee integration. She has worked at a senior level in health, social work and third sector organisations to deliver robust strategic and operational responses to social, environmental and climate justice issues. Shivali has also been a trustee for national and local charities supporting community wealth building and access to nature-rich greenspace.
---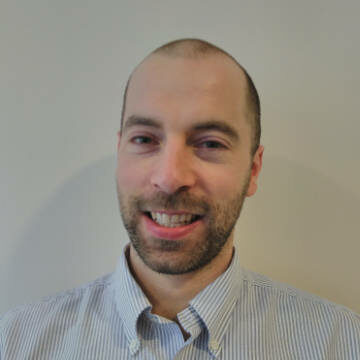 Dr Ben Christman
ERCS In-house Solicitor
Ben also works part-time as a solicitor for a law centre specialising in housing and human rights law. He wrote the 2018 report for Scottish Environment LINK on the feasibility of setting up the Environmental Rights Centre for Scotland. He has published several articles on environmental law, including a number on access to environmental justice in Scotland. He is a trustee of Planning Democracy and a member of the Law Society of Scotland's Access to Justice Committee.
---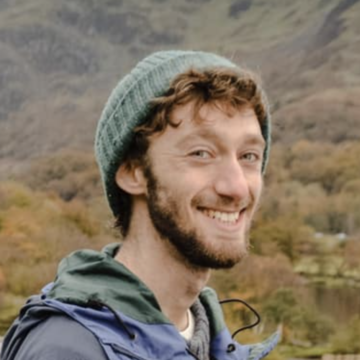 Benji Brown
ERCS Policy & Advocacy Officer
Benji has experience as a researcher, writer and campaigner on social, economic, and environmental justice. He holds an MSc in Environment & Development from the University of Edinburgh, where his thesis explored community resistance to opencast coal mining, and has worked closely with climate, housing and migrant groups across Scotland. Prior to joining ERCS, he worked at Water Witness to strengthen citizen participation and accountability in the water sector, and has conducted research on land and resource politics in India, Sri Lanka, and Indonesia. In his spare time he enjoys circus, playing mandolin, and hurling himself into the sea.
---
Cornell Hanxomphou
ERCS Rights Officer
Cornell has wide-ranging experience in environmental rights, policy, and science. He has previously worked with racialised groups on environmental and climate justice issues coordinating the Ethnic Minority Environmental Network in Scotland. He has researched land, water and food systems policy in Scotland and Australia. He previously consulted on contaminated lands and environmental impact assessments. Cornell studied environmental science at the Australian National University and completed a thesis in climate science. He enjoys rock climbing, snowboarding, and making music.
---
Preslava Todorova
ERCS Assistant Legal Officer
Preslava has broad experience in legal research and analysis, as well as in project management. Prior to joining ERCS, she worked on research in the field of renewable energy and greenwashing. Her past work with a Glasgow-based environmental start-up included project management and policy research for saline water farms in the west of Scotland. Alongside working for ERCS, she volunteers for a rewilding charity. In her spare time, she enjoys reading, learning languages, and pickling.
---
Emma Donaldson
ERCS Finance & Administration Officer
Emma is also Chair of the Love Lenzie community organisation. Before her career break, she practised as a dual-qualified (English/Scots law) solicitor with law centre, in-house and private practice experience. She has an interest in the environment, community work and access to justice. Her favourite activity is skiing in the mountains, ideally in the sunshine!
---
Eloise Bishop
ERCS Events Administrator
Eloise, originally from South London, is entering her final year studying History at the University of Glasgow. Having held various positions in third sector organisations she is passionate about human rights, community work, and ensuring young people's voices are heard. Away from ERCS and her degree, Eloise is a freelance photographer and enjoys reading in her spare time.
---
Our trustees
Lloyd Austin
ERCS Chair
Lloyd is an experienced environmental policy analyst and advocate. With over 30 years' experience working for NGOs, Lloyd has a demonstrable track record in influencing legislation and policy development. With NGOs or NGO umbrella groups, primarily in Scotland but also at UK level and overseas, he has worked as an expert in environmental law and policy. Lloyd has worked in areas such as nature conservation, climate change, marine management, planning and environmental justice/governance. He has been engaged in or led NGO arguments in several major planning cases, up to and including Judicial Review. He has presented both written and oral evidence to UK and Scottish Parliamentary Committees and to Public Local Inquiries. He is also skilled in and has experience of organisational and people management, particularly within NGOs and NGO partnerships. He is an Honorary Fellow of both Scottish Environment LINK and the Royal Scottish Geographical Society.
---
Julie Christie
ERCS Treasurer
Julie has significant experience of supporting Scottish charities to access vital funding, which she gained through her long-running involvement with Parkhead Citizens Advice Bureau, the Scottish Council for Voluntary Organisations, Foundation Scotland, the Institute of Fundraising and other organisations. In 2017, she received the Institute of Fundraising's Scottish Excellence Award for her contributions to fundraising in Scotland. Julie has a keen interest in the natural environment, having grown up in the Scottish Borders. After moving to the east end of Glasgow, she was Treasurer for Shettleston Community Growing Project for many years. She is now the Scotland Coordinator for the Environmental Funders Network to grow the amount of funding for environmental causes across Scotland.
---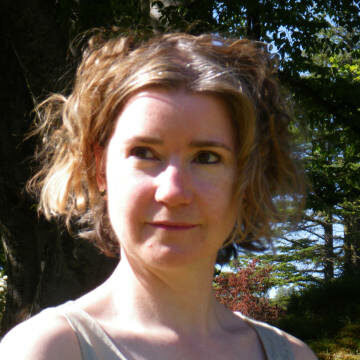 Dr Deborah Long
ERCS Vice-Chair
Deborah has been Chief Officer at Scottish Environment LINK, the network for environmental NGOs in Scotland since February 2019. Her role is to ensure the effective delivery of LINK's strategic vision to deliver a strong coherent voice in pursuit of a sustainable Scotland. Key to this is providing leadership for the staff team and enabling LINK members to take effective action together. Deborah has extensive senior leadership experience in natural and cultural heritage in Scotland, and most recently led a multi-partner international consortium working with citizens, climate and soil scientists and policy makers across Europe to gather, share and use data on soil and land management. Trained as a palaeoecologist, Deborah maintains an active interest in plants and growing and spends as much time as she can outdoors in Scotland and across the world, sea kayaking, cross country skiing and hill walking. When the weather is terrible, she reads.
---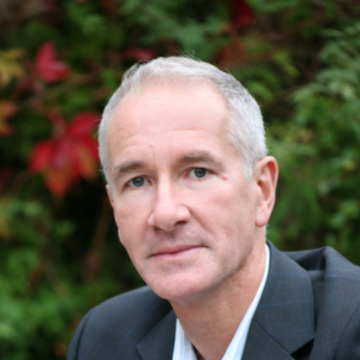 Tom Ballantine
Tom's career has encompassed law, environmental campaigning and management. He set up and led an award-winning family law team doing significant work within the Scottish Legal Aid system. He is an accredited family mediator, has worked as a mediation trainer and has co-authored 2 books on excellence in family law. Tom left legal practice in 2010 to focus on environmental campaigning and management. From 2010 to 2022 he chaired the board of Stop Climate Chaos Scotland. He is a founding Trustee of Open Seas a charity campaigning on marine protection. Tom's other governance experience includes a 20-year period on the board of Friends of the Earth Scotland from 1988 to 2008, including a period as Chair from 1990 to 1992. An Honorary Fellow of the Royal Scottish Geographical Society, Tom's interests include hill walking, cycling, writing and football.
---
Mary Church
Mary is Head of Campaigns at Friends of the Earth Scotland (FoES). Over the past decade she has led work within FoES and LINK on environmental rights and in particular procedural rights for access to justice on the environment. Working with communities on the frontline of the fracking industry in Scotland, she led FoES' successful campaign to stop onshore unconventional oil and gas extraction, which included fighting a high-profile public inquiry. She currently works on issues including climate justice and just transition. She sits on the board of Stop Climate Chaos Scotland, and is an active founder member of the COP26 Coalition and the Just Transition Partnership.
---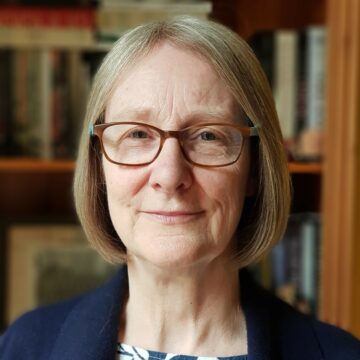 Jackie Erdman
Jackie is experienced at inter-agency working, people management, making strategic change and addressing human rights and social inequalities. She is particularly interested in how environmental issues impact on human health and disproportionately affect marginalised communities. Jackie has worked in Glasgow for 40 years in the area of community development and health in the statutory and voluntary sector. Originally trained as a sculptor at Glasgow School of Art she went on to work with vulnerable young people and then studied community development. She has supported communities on housing campaigns, women's issues, child poverty, employability and health inequalities. Most recently she worked as Head of Equality and Human Rights for Greater Glasgow and Clyde Health Board from where she retired in September 2020. She is enjoying retirement by crafting and escaping to her hut in Carbeth as well as continuing social justice work with ERCS and the Scottish Homelesness Network.
---
Prof Campbell Gemmell
Campbell is an Honorary Fellow of LINK, a Life Fellow of the RSA, a visiting professor at Strathclyde University Law School and a former environmental regulator in Scotland and Australia, where he was CEO of the Environmental Protection Agencies, first in Scotland, then in South Australia. He has a PhD in glaciology, academic affiliations with the universities of Stirling, Glasgow and South Australia, and is a certificated mediator. He has advised Scottish and UK governments, the OECD and World Bank, and institutions and agencies in Australia and across the EU on environment policy issues: including governance, regulatory practice, air pollution, water regulation, unconventional hydrocarbons and radioactive waste management. He is currently an expert adviser on environmental regulation to the OECD.
---
Juliet Harris
Juliet is Director of Together (Scottish Alliance for Children's Rights) and Vice Chair of the Children's Parliament. Over the past decade, Juliet has led work to progress the human rights of children across legislation, policy and practice. Working with children, young people and civil society organisations across Scotland, Juliet has been at the forefront of the successful campaign to make children's rights binding in law through the incorporation of the UN Convention on the Rights of the Child into Scots law. She is a guest lecturer at the University of Edinburgh and her work on children's rights has been published widely. When not working, Juliet spends as much time as possible exploring the outdoors, climbing, biking, running or skiing to the most remote places she can find.
Jim Jarvie
Jim works on climate adaptation, urban resilience, natural resource management, and disaster response, mainly focusing on Southeast and South Asia. He held leadership roles in international development and humanitarian capacities in both conservation and humanitarian NGOs. He consults for government and civil society clients in the same areas. He publishes and presents environmental and societal issues, climate change, and disaster resilience. Since his return to the UK, Jim has built on his experience in community efforts to ensure a clean and secure environment in and around the Water of Leith, facilitated through the community-based organisation SOSLeith.
---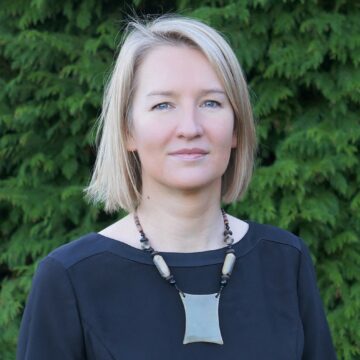 Pippa Scott
Pippa's experience lies in pollution control, water, climate resilience and urban development. Working as a consultant she has provided technical advisory on both global water issues and local climate actions and enjoys identifying levers for change and challenging the art of the possible. Pippa is also involved in grassroots campaigns for environmental justice and is currently the co-chair of the River Almond Action Group, a community-based group campaigning against sewage pollution of the River Almond in West Lothian Scotland.
Aedán Smith
Aedán is Head of Policy and Advocacy for RSPB Scotland and a board member of Stop Climate Chaos Scotland. He is chartered town planner and has worked on some of Scotland's most high profile and contentious environmental planning cases. Aedán has particular experience of reconciling the wildlife and climate impacts of plans and projects and of working with governments and public and private sectors to further environmental objectives.
---
Clare Symonds
Clare is the founder and chair of Planning Democracy, an organisation that campaigns for a fairer, more inclusive planning system in Scotland. Clare is also on the executive of the Scottish Community Alliance and is a community councillor. She has worked as a community development and sustainable development officer in both local government and the voluntary sector. She has campaigned for social and environmental change in many ways over the years from the anti-roads protests of the mid 1990's to campaigning to give communities an Equal Right of Appeal in planning in 2019. She is also a qualified nurse and keen hill runner.
---
Our associates
A special thanks to our associates, who offer expertise to inform the development of ERCS's work programmes and provide additional support in their specialist areas.
Sir Crispin Agnew KC (non practising)
Crispin is a King's Counsel (non-practising) and Honorary Research Fellow at the University of Dundee. Prior to going non-practising in April 2020, Crispin had a special interest and practice in Rural Land and Environmental Law. He has been involved in a number of significant environmental law cases during his career usually acting for NGO's or individuals challenging decisions with an impact on the environment. He is a trained Mediator. He is the author of law books and is currently researching and writing up various environmental topics for publication in peer reviewed journals. Before taking up law he was involved in various scientific and mountaineering expeditions to Greenland, the Antarctic, the Chilean Andes and the Himalayas, hence his interest in environmental issues. He was a Patron of UKELA (2010 to 2018) and is a member of the UKELA Wild Law Group. He was a Trustee of the John Muir Trust for 16 years.
---
Ann Coleman
Ann Coleman has been a community and environmental justice campaigner for over 25 years and is a member of the Human Rights Lived Experience Board. She lives in Greengairs, North Lanarkshire, a few hundred meters away from the largest capacity landfill in Europe, and has been a key activist in highlighting the environmental injustices faced by her community. She was one of the first people to attain the higher education certificate in environmental justice at Queen Margaret University (now ceased). Ann is an active member of her community council and honorary trustee for Planning Democracy. In 2004, Ann was awarded an MBE for services to environmental justice and her local community.
---
Kevin Dunion
Kevin first became involved in environmental activism when he worked for Oxfam, travelling through India documenting the adverse impacts of aid projects. As Chief Executive of Friends of the Earth Scotland he introduced the concept of environmental justice to its work. His book Troublemakers – the Struggle for Environmental Justice in Scotland draws on the experience of communities across Scotland tackling polluting industries, landfills, and opencast mining. He was the first Scottish Information Commissioner and is the author of Freedom of Information in Scotland in Practice. Now an Honorary Professor at the University of Dundee, and a Director of its Centre for Freedom of Information, he is an international consultant on FoI working in countries as varied as Brazil, Tunisia and Croatia.
---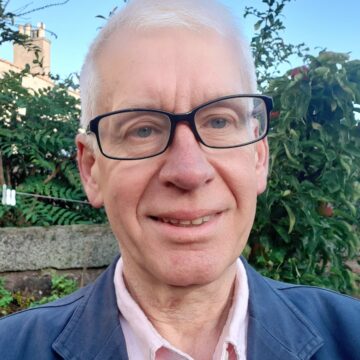 Mark Lazarowicz
Mark is an advocate, specialising in various aspects of public law. He is an Honorary Fellow of Scottish Environment Link, and as such was closely involved in the preparatory work for the establishment of ERCS. He was Member of Parliament for Edinburgh North & Leith between 2001 and 2015, and was a leading member of the House of Commons Environmental Audit Committee for many years. Prior to election as an MP, he had been Leader of Edinburgh City Council for many years. He is an active member of a number of local environmental and other community campaigns in North Edinburgh.
---
Alison McNab
Alison is a Scottish solicitor with an interest in environmental and planning law matters. Now working in the field of miscarriages of justice, until January 2023, Alison was a Policy Manager in the Law Society of Scotland's policy team, leading its work on civil law and focusing on environmental and planning law matters, property and land issues, rural and marine matters among others. Alison worked with the Society's expert committee members in these areas and led the Society's work on COP26 and policy work on climate change. She has strong experience of engaging and building relationships with stakeholders, and delivering on policy projects. Alison has previously worked in private practice. When not working, Alison enjoys volunteering with Girlguiding at local and national level, and spending time in the outdoors with family and friends.
---
Hannah Moneagle
Hannah is a practising solicitor and the manager of Grampian Community Law Centre, part of the Law School at Robert Gordon University, Aberdeen. The Law Centre is the first student-led Climate Clinic: focusing on matters of planning, development, environment and animal law-related issues affecting members of the community on low incomes. Hannah was previously a junior planning lawyer and now uses her skills and knowledge to advise community campaign groups seeking to protect local greenspaces and wildlife habitats. Hannah is a Member of the Scottish Steering Group and Wildlife Working Group for the UK Centre for Animal Law and has been the Crime & Advocacy Advisor to the Trustees at Scottish Badgers.
---
Prof Elisa Morgera
Elisa is Professor of Global Environmental Law at Strathclyde University Law School, a member of the Strathclyde Centre for Environmental Law and Governance, and the Director of the UKRI GCRF One Ocean Hub, an international research collaboration pioneering inter- and trans-disciplinary research on human rights and a healthy ocean. She specializes in international, European and comparative environmental law, with a particular focus on the interaction between biodiversity law and human rights (particularly those of indigenous peoples, small-scale fishers, and children), equity and sustainability in natural resource development, oceans governance, and business responsibility to respect human rights. Elisa has contributed to Scottish Government's initiatives on human rights leadership, leading on the human right to a healthy environment. Elisa also contributes to international and EU debates on human rights and the environment.
---
Prof Colin Reid
Colin is Professor of Environmental Law at the University of Dundee where he has worked since 1991. He has taught and written on various environmental law and public law themes, including biodiversity law, climate law and devolution, and access to environmental information. In recent years he has been heavily involved in exploring the consequences of Brexit for environmental governance, particularly in relation to devolved responsibilities. He was a founding member and is now a Patron of the UK Environmental Law Association and has frequently been called on to give evidence to parliamentary committees at Westminster and Holyrood, where he has served as adviser to the Environment, Climate Change and Land Reform Committee.
---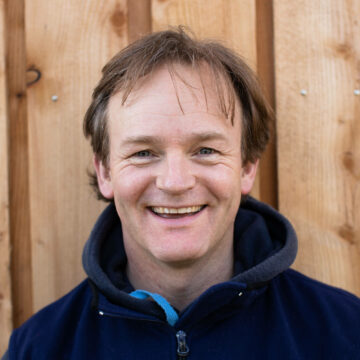 Jamie Whittle
Jamie is an environmental and rural land lawyer at R & R Urquhart LLP based in the North of Scotland. He was a Morehead-Cain scholar to the University of North Carolina at Chapel Hill, and holds an MSc in human ecology from the Centre for Human Ecology/Open University. He is a part-time lecturer in environmental law and renewable energy law at the University of Edinburgh School of Law, where he previously completed his law degree. He is a referral solicitor for the Environmental Law Foundation and is a director of a number of environmental charities. Outside of the law he is a keen surfer and skier, and runs a Cub Scout pack.
---